Harrisburg Hilton at Noon
Senate Majority Leader Jake Corman
Sen. Jake Corman was elected to the Senate of Pennsylvania in 1998. He represents the 34th Senatorial District, which includes all of Centre, Mifflin, and Juniata counties and part of Huntingdon County.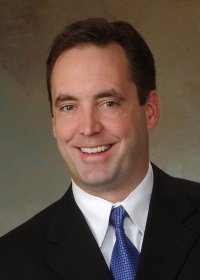 Sen. Corman serves as Majority Leader of the State Senate, a position which he was first elected to by his colleagues in 2015. As Majority Leader, Senator Corman sets the legislative agenda, develops policies and strategies for the Senate Republican Caucus, and chairs the Senate Rules and Executive Nominations Committee. He also plays a major role in negotiating issues with the Administration and House of Representatives as well as supervising action on the Senate floor.
Sen. Corman obtained an Associate Degree in Communications from the Pennsylvania College of Technology and a Bachelor of Arts Degree from the Pennsylvania State University. He is married to Kelli Corman. They are the parents of three children – Isabella, Davis and Jacob. The Corman family resides in Bellefonte, Centre County.