Harrisburg Hilton at Noon
Dr. Daniel Greenstein
Chancellor of the Pennsylvania State System of Higher Education
Dr. Daniel Greenstein became the fifth chancellor of Pennsylvania's State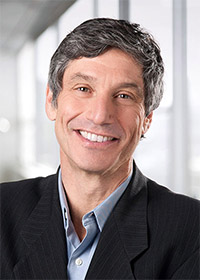 System of Higher Education on September 4, 2018. In that role, he serves as chief executive officer of the State System, which operates Pennsylvania's 14 public universities, serving more than 100,000 students.
Greenstein previously led the Postsecondary Success strategy at the Bill and Melinda Gates Foundation, where he worked with other higher education leaders across the country on initiatives designed to raise educational-attainment levels and to promote economic mobility, especially among low-income and minority students.
Before joining the foundation, Greenstein was Vice Provost for Academic Planning and Programs for the University of California (UC) system.
He holds both bachelor's and master's degrees from the University of Pennsylvania and a PhD from the University of Oxford. An enthusiastic cyclist, Dan and his wife, Melissa, have two children. ​