Harrisburg Hilton at Noon
Robert Wonderling
President & CEO
Chamber of Commerce of Greater Philadelphia
As President and CEO of The Chamber of Commerce for Greater Philadelphia,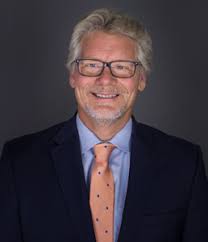 Rob leads a business advocacy organization of member companies that promotes growth and economic development in the 11-county Greater Philadelphia region.
Rob joined the Chamber in 2009 with an agenda to advance the region's businesses, particularly by strengthening opportunities for entrepreneurs and minority-owned businesses. Shortly after his arrival, he greatly expanded the Chamber's highly successful CEO Access Network to connect CEOs and minority entrepreneurs in order to drive business growth and create economic opportunity.
In addition to his responsibilities as head of the Chamber, Rob also serves as Chairman of the CEO Council for Growth, the federal advocacy arm of the chamber, comprised of business, higher education, and civic leaders from the tri-state region focused on promoting economic growth.
From 2002 to 2009, Rob served in the Pennsylvania State Senate, where he first served as Chairman of the Communications and Technology Committee and then as Chairman of the Transportation Committee. He also served in the executive branch of state government in the Ridge-Schweiker administration as Deputy Secretary of Transportation.
He currently serves on the boards of the United Way of Southeastern Pennsylvania, the Philadelphia Industrial Development Corporation (PIDC), the Pittsburgh Supercomputing Advisory Council, UNIVEST Corporation of Pennsylvania, and Children's Hospital of Philadelphia (CHOP) Corporate Council. He is also Chair of the Board of Trustees at Ursinus College.
He received a Bachelor of Arts degree from Allegheny College in 1984 and a Master's degree in Government Administration from the University of Pennsylvania in 1991. He attended the program for Senior Executives in State Government at Harvard University in 1997.
Rob and his wife Kristin have three adult sons, Sam, Mark and Ben.
_______________________________________________________________
Tickets are $30 per person or $300 for reserved table of 10.  Payment is required in advance and can be made payable to the PA Press Club by check or Visa or MasterCard.  If you would like to attend, please RSVP to info@papressclub.org by April 25.