Guest Speaker
US Rep. Madeleine Dean
Born and raised in Glenside, PA, to Bob and Mary Dean, Madeleine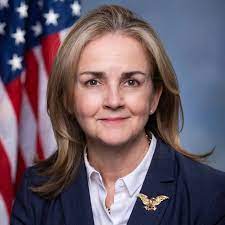 Dean got her start in politics around the dinner table with her five older brothers and one older sister. She graduated from Abington High School, and at age 18 won election to serve as a local committee-person.
Rep. Dean completed her undergraduate studies at La Salle University in Philadelphia, and earned her law degree at Delaware Law School of Widener University. She returned home, practicing law in a small Philadelphia firm and with the Philadelphia Trial Lawyers Association and eventually serving as executive director. She then opened a small, three-woman law practice in Glenside.
From 2001 until 2011 she was a member of the English Department at LaSalle University, teaching composition, persuasive writing and rhetoric, business writing, legal writing, and ethics. She also contributed to The Philadelphia Inquirer, The Daily News, The Patriot-News, and other publications.
In 2011, she ran for and served as Abington Township commissioner, before winning a special election to the Pennsylvania State House in 2012.
In 2015, Governor Tom Wolf appointed her to the Pennsylvania Commission for Women, advising the Governor on policies and legislation to improve the lives of women and their families.
She decided to run for congress in 2018, when Pennsylvania had 18 Congressional seats — and 0 women. She ran for the Fourth Congressional District seat and won.
Rep. Dean is a lifelong parishioner of St. Luke the Evangelist Church in Glenside, and has served as a board member for the St. Vincent de Paul Society. She and her husband PJ Cunnane have three grown sons – Patrick, Harry and Alex; two daughters-in-law – Stephanie and Juliet; and two granddaughters and one grandson – Aubrey, Ella, and Sawyer.