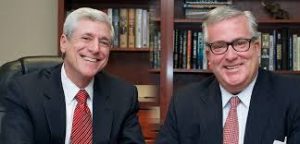 October 22 Press Club Luncheon
Alan Novak
Former Republican State Committee Chair
TJ Rooney
Former Democratic State Committee Chair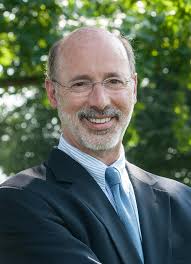 September 24 Press Club Luncheon
Gov. Tom Wolf
Democratic Candidate for Re-Election
Tom Wolf grew up in Mt. Wolf, a small south central Pennsylvania town where he still lives in the house he was brought home to from the hospital.
He graduated from Dartmouth College, the University of London, and M.I.T. During his studies, he joined the Peace Corps where he worked on agricultural and irrigation projects for two years in a small rural village in India.
Before he was governor, he was the owner of the Wolf Organization, a distributor of lumber and other building products. Gov. Wolf bought this family business and grew the company—eventually more than quintupling the business in size.
He was elected governor in 2014.
He and his wife Frances have been married since 1975. They have two daughters.
Next PA Press Club Luncheon
Monday, August 27
Scott Wagner
Republican Candidate for Governor
A life-long resident of York County, PA, Scott Wagner is the owner of Penn Waste, headquartered in York County, one of the largest recycling plants in the nation.
He was raised on a farm and graduated from Dallastown Area High School in 1973. He spent one semester at Williamsport Area Community College, but dropped out to pursue business ventures.
A lifelong member of the Republican Party, Wagner spent what he called "a significant amount" of his money to support "pro-business" candidates in the 2010 elections, and in 2013 he made Pennsylvania history when he was elected to the PA Senate as a write-in candidate and represented York County in the Senate until 2018.
He and his wife Tracy have four children.