Rep. Bryan Cutler
PA House Majority Leader

Serving his seventh term in Pennsylvania General Assembly, Bryan Cutler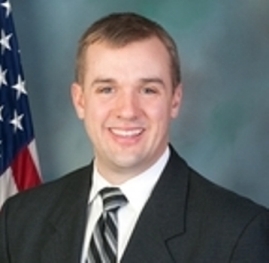 represents the 100th Legislative District in Lancaster County. In November 2018, Cutler was elected by his colleagues to serve as Majority Leader for the 2019-20 Legislative Session, a position he assumed on Dec. 1, 2018.
A lifelong resident of the Peach Bottom area, Bryan faced adversity as a high school student when both his parents were diagnosed with ALS (which eventually took both their lives) and he took on the responsibility of caring for them and his younger sister.
Bryan worked and put himself through a trade school to become an X-ray technologist. Following several years of working at the local hospital overseeing the budgets and daily operations of several sections in the radiology department, he pursued a law degree, focused on health care law, from Widener Law School and become a member of the Lancaster Bar Association and began practicing law with the firm of Nikolaus & Hohenadel.
Bryan's previous public service includes serving on his local township planning commission, regional planning commission and the local emergency management team.
Bryan and his wife, Jennifer, have three children, Cheyanne, Caleb and Drew.