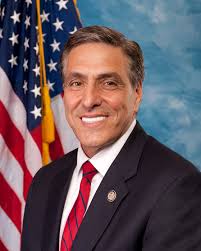 Next PA Press Club Luncheon
Monday, June 25
Rep. Lou Barletta
Republican Candidate for US Senate
Representative Lou Barletta represents Pennsylvania's 11th Congressional District.
Born and raised in Hazleton, Representative Barletta majored in elementary education as a student at Bloomsburg State College (now    Bloomsburg University).
He and his wife Mary Grace formed a line-painting business, which they grew that business into the sixth-largest business of its kind in the nation. Even though he had very little interest in politics, he decided to run for a slot on Hazleton City Council. He was first elected to council in 1998, then was elected mayor in 2000.
He was elected to Congress on his third attempt. He was re-elected in November 2012, and again in November 2014 as well as November 2016.
Rep. Barletta and his wife Mary Grace live in Hazleton. They are the parents of four grown daughters and have eight grandchildren.
_______________________________________________________________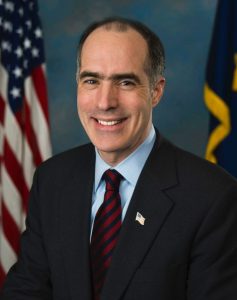 Monday, July 23
Sen. Bob Casey
Democratic Candidate for US Senate
Sen. Bob Casey, one of eight children, was born in Scranton, Pennsylvania, and is the son of Robert P. Casey, Pennsylvania's 42nd governor.
After graduating from Holy Cross 1982, he received a law degree from Catholic University in 1988. He practiced law in Scranton until 1996, when he was elected Pennsylvania's Auditor General, an office he held for two terms.
In 2002 he ran unsuccessfully for governor, losing the Democratic primary to Ed Rendell, and in 2004 was elected State Treasurer. He held that post until 2006, when he was elected to the US Senate, defeating incumbent Rick Santorum.
He and his wife Terese were married in 1985, and reside in Scranton. They have four daughters: Elyse, Caroline, Julia, and Marena.