Harrisburg Hilton at noon
Congressman Dwight Evans
Congressman Dwight Evans represents Pennsylvania's 3rd Congressional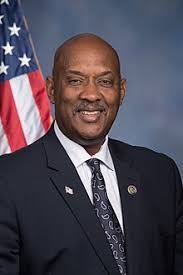 District, which includes Northwest and West Philadelphia and parts of North, South and Center City Philadelphia. He was first elected in a special election in November 2016. Before that, he served as a state representative for 36 years and made history in 1990 when he became the first African-American chairman of the House Appropriations Committee, a position he held for two decades.
He currently serves on the Ways and Means Committee and as vice chair of the Small Business Committee. He is also an at-large member of the executive committee of the Congressional Black Caucus.
A longtime resident of the West Oak Lane neighborhood, he is a graduate of Germantown High School, the Community College of Philadelphia and LaSalle University.