Cate Barron
President, PA Media Group
After 44 years in Pennsylvania journalism, Cate Barron is stepping down next month as President of PA Media Group. She'll share some classic tales from the newsroom trenches as well as thoughts about the ever-changing media industry on May 15th at the Press Club.
The Lewistown native began her career in her hometown as news director of WMRF Radio just weeks before the nuclear accident at Three Mile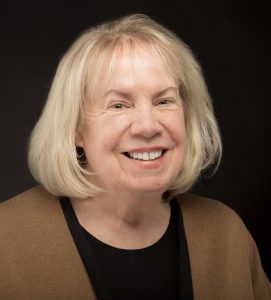 Island. After several years with The Lewistown Sentinel, Cate joined The Patriot-News in 1985. She held a variety of newsroom positions during her long tenure, leading up to appointment as company president in 2019. During her years in editorial, she served as president of the state APME and ASNE chapters, spent two terms on the national APME board, and was an adjunct journalism instructor.
Cate served as a senior editor on many major stories, including the Pulitzer Prize-winning coverage of the Penn State/Sandusky scandal. During her tenure, PennLive/The Patriot-News repeatedly won PA NewsMedia of the Year and Keystone Sweepstakes honors.
In 2017, she launched Penn Studios to handle commercial video and creative work. Seven months after being named president, she led the PAMG Sales and Content teams through the COVID shutdown and pivot to a virtual workplace.
In looking back, Cate counts guiding the newsroom through the transition from a print-based to a digitally-focused operation as one of the biggest challenges of her career. She still hears from readers disappointed in the move from a daily to three-days-a week newspaper in 2013.
But today, PennLive ranks among the nation's news websites with highest market reach. With an average 10 million unique visitors monthly, it consistently tops the list of most read Pennsylvania-based news and information sites.