Ron Hetrick, WITF 
 Robert Krasne, Steinman Communications
For nearly 158 years and four generations, the Steinman family of Lancaster has owned and operated what today is LNP | LancasterOnline. Founded by educators in 1963, WITF has been an essential part of the civic, educational and cultural fabric of Central Pennsylvania for 60 years. Now LNP and WITF are marking a new era in how they serve all who call Central Pennsylvania home.
Steinman Communications, which is owned by the Steinman family, is gifting LNP to WITF as a capstone to the family's two centuries of community service and philanthropy. Together, WITF and LNP are creating a new mission-driven and sustainable model for local news, community education and civic engagement in the region.
Join Ron Hetrick, President & CEO of WITF, and Robert Krasne, Chair & CEO of Steinman Communications, to hear how this new model will seek to foster a more informed and engaged citizenry – and inspire other local media organizations nationwide.
Ron Hetrick became WITF's President & CEO in April 2019, only the sixth executive to lead the 56-year-old public media organization. Ron works to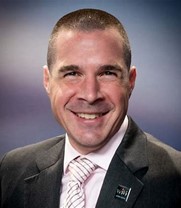 enrich civic life in Pennsylvania by connecting WITF's worthwhile information, entertainment and educational services to the region and ensuring that WITF's content remains accessible and relevant to the community it serves. From 2000 to 2019, Hetrick served in increasingly critical roles in WITF, with a key responsibility to strategically align WITF services and activities with the organization's vision and mission. As Senior VP of Finance and Administration from 2015 onward, Ron supervised finance, philanthropy, corporate sponsorship and human resources, serving as a member of the senior team tasked with content development, operations, business strategy and information technology. A Pennsylvania native, Ron grew up in Harrisburg and helped to run a family-owned technology business, ultimately preparing the company for acquisition. Prior to coming to WITF, Ron worked for Flight Systems, a Daimler-Chrysler electronics manufacturer, in an information technology management role. Ron earned a Doctorate in Business Administration from Temple University, an MBA from Villanova University, a BS in Computer Science and an AS in Electrical Engineering Technology from the Pennsylvania State University. Ron's doctoral research explored the effects of corporate governance practices on nonprofit financial performance in institutions with accumulated wealth. Recently elected to the board of the Community Development Partnership (CDP), Ron is also co-founder and board member of the Information Equity Initiative and previously served as board chair of the Public Media Business Association and board member and finance chair for Bishop McDevitt High School in Harrisburg, then engaged in a major capital campaign and construction project.
Robert M. Krasne is Chair and Chief Executive Officer of Steinman Communications, an organization the roots of which date back nearly 230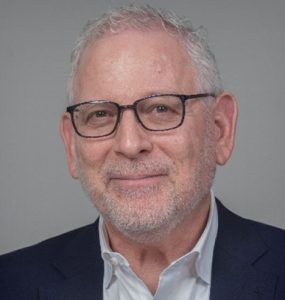 years. Initially a print newspaper, the organization has been at the cutting edge of radio, television, cable and state-of-theart commercial printing. Today, its holdings include LNP | LancasterOnline, Lancaster County's daily newspaper; Lancaster Farming, the preeminent agricultural publication in the mid-Atlantic; Susquehanna Printing of Lancaster, LLC, a commercial printing and mailing operation; The Caucus, the award-winning watchdog publication serving the Commonwealth of Pennsylvania; several hyperlocal newspapers serving communities in Lancaster County; and an array of real estate assets. Bob is also the co-chair of The Steinman Foundation, among the largest private charitable foundations in Lancaster County. Bob initiated creation of the Lancaster County STEM Alliance, a nationally recognized STEM ecosystem. The Alliance engages business and education to work together on workforce development-related issues. Bob is active in various nonprofit or civic arenas. He currently serves as a commissioner on Pennsylvania's Early Learning Investment Commission and is a member of the Lancaster City Alliance's Advocacy Executive Leadership Team. Bob previously served on the Board of the Economic Development Company of Lancaster County and its Foundation Board. He was a member of the Governor of Pennsylvania's Advisory Board on Education & Workforce Development, a councilor of The Pennsylvania Society, and served on the steering committee for Lancaster Farmland Trust's capital campaign. Bob was also a member of the board of the Pennsylvania College of Art & Design and a trustee of Lancaster Farmland Trust. Before assuming leadership of the Steinman enterprises in 2012, Bob spent ten years as principal in The Krasne Group, Inc., a strategic business-consulting firm in Washington, D.C. He was also an adjunct professor at Georgetown University's McDonough School of Business where he taught corporate governance to MBA candidates. Previously, Bob was a partner in the Washington, D.C.lawfirm of Williams & Connolly, L.L.P., where he represented clients in complex legal matters. His clients included business leaders, government officials, corporations, law firms and others facing criminal, civil and/or administrative legal issues in various jurisdictions around the globe. Bob joined Williams & Connolly from the Office of the Comptroller of the Currency where he served as a lawyer in their Enforcement & Compliance and Legal Advisory Services divisions. While at the OCC, Bob was appointed Special Assistant United States Attorney for Western District of Louisiana to assist with the investigation and prosecution of bank fraud cases. Bob had previously worked at the OCC as a national bank examiner. Bob earned an A.B. in Economics from Georgetown University and a J.D. from the Georgetown University Law Center. He also received an Honorary Doctorate in Public Service from Thaddeus Stevens College of Technology and an Honorary Doctorate in Fine Arts from the Pennsylvania College of Art & Design. Bob is licensed to practice law in the District of Columbia and has been admitted to practice before a variety of federal courts including the United States Supreme Court.